SUPPORT THE NORMANDY INSTITUTE
Support is needed to build the Normandy Institute's academic campus and leadership conference center, located on a historic château site which served as German Army Headquarter in the American Paratroopers drop-zone on D-Day, close to Utah Beach, in Normandy France. 
The Normandy Institute's unique turn-key destination campus, with state-of-the-art facilities and a 100-bedroom capacity, will serve as an interdisciplinary center for political, academic, and defense coalition leaders to forge pathways to peace through education, diplomacy, and trade. 
Join us to build the campus where we will bridge the past to build the future.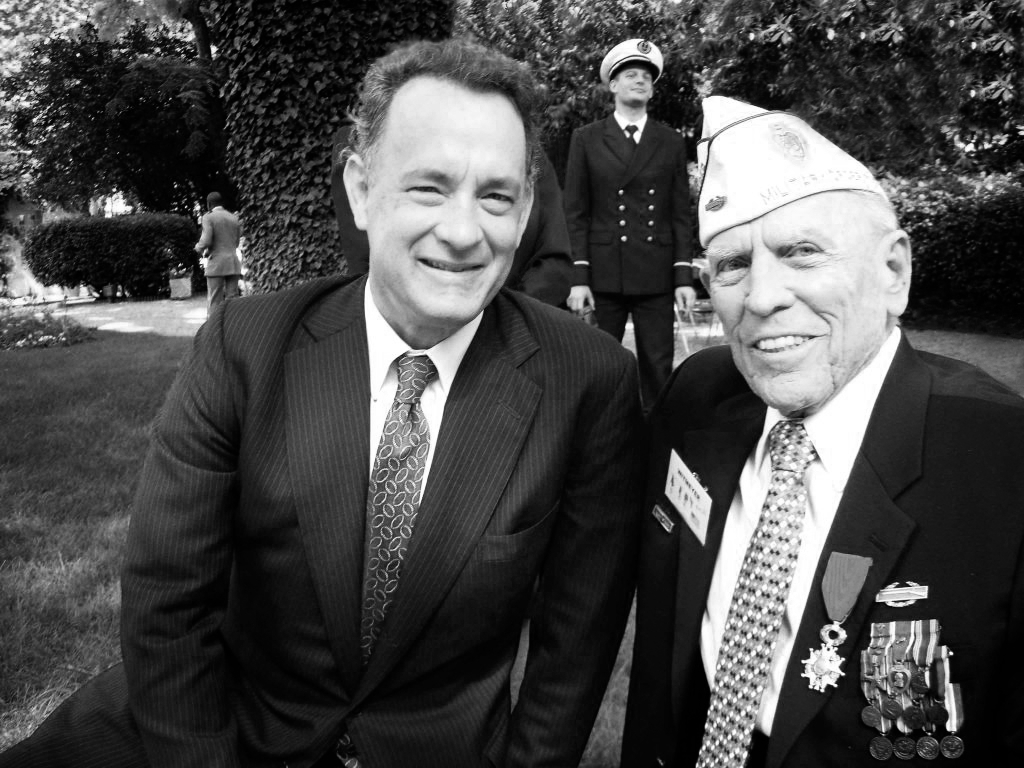 WHY NORMANDY MATTERS
"What was once the Future of the World is now our Present Day, and both were decided in the Battle of Normandy in the weeks of June and July 1944. What began with the liberation of just a few yards of French beach was stretched meters at a time, across acres of farms and fields, through village after village, over days and nights that seem to go on without end, at a horrible cost of human misery, blood, and lost souls. France was freed, and following, Europe. Imagine our world today without the Battle of Normandy, then ponder why it matters still."
—Tom Hanks
WORLD CLASS FACILITIES
The Normandy Institute 50-acre estate features Château de Bernaville, the German Headquarters on D-Day. Additional historic buildings are the Carriage House and all-glass Conservatory Building. 
A newly built educational and residential center will offer unmatched opportunities for learning and reflection as visitors explore the world's most storied battlefields. 
The finished turn-key campus will include significant educational, meeting, hotel and dining facilities. It will set new standards for excellence in a historic setting that caters to academic and corporate retreats as well as official conferences. The stunning décor of each building will provide an ideal setting for education and leisure in a relaxed and elegant atmosphere. 
Join Our
Mailing List

Now
Become Part of The Normandy Institute and Stay Informed.