D-Day Festival 2019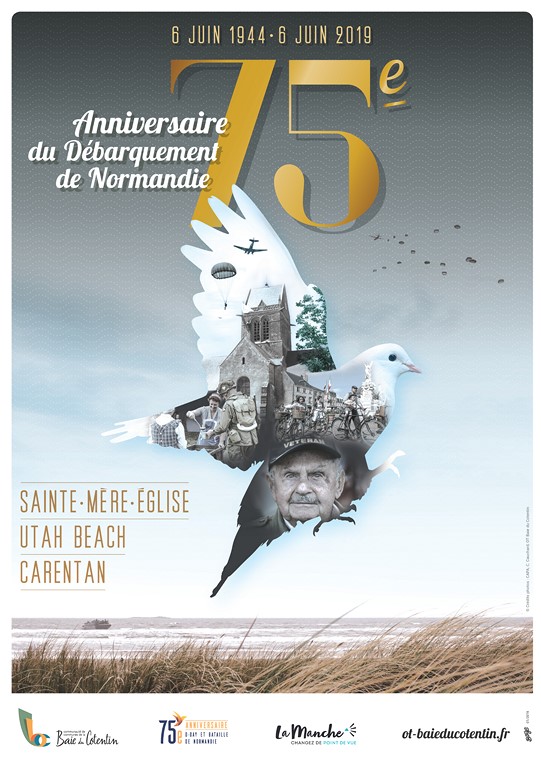 Festivities in the vicinity of the Normandy Institute
Each year since 2007, D-Day Festival Normandy has been offering a program of festivities to commemorate the anniversary of the Allied Landings on June 6th, 1944.
For all the events taking place during May-June 2019 in Sainte-Mère-Eglise, Picauville, Utah Beach – Sainte Marie du Mont and Carentan, see:
» download the program for our region
Events in the wider region
For the 13th edition of the D-Day Festival Normandy, the nine tourist offices of the D-Day Landing Beaches (Baie du Cotentin, Isigny-Grandcamp-Intercom, Omaha Beach, Bayeux Intercom, BSM Tourisme, Terres de Nacre, Caen, Ouistreham Riva-Bella and Cabalor) present their area at its best. From May 25, to June 16, 2019.
» more information and the festival program of the nine tourist offices