D-Day Commemoration 2020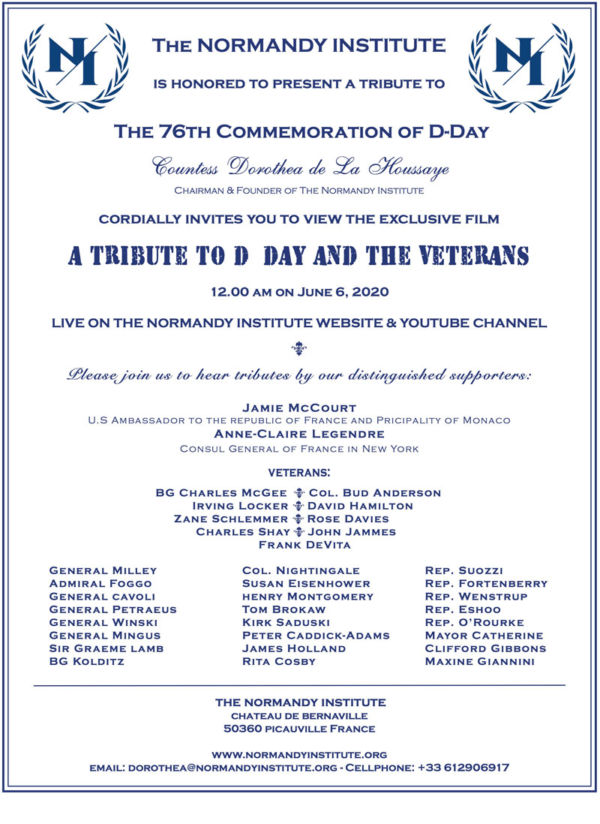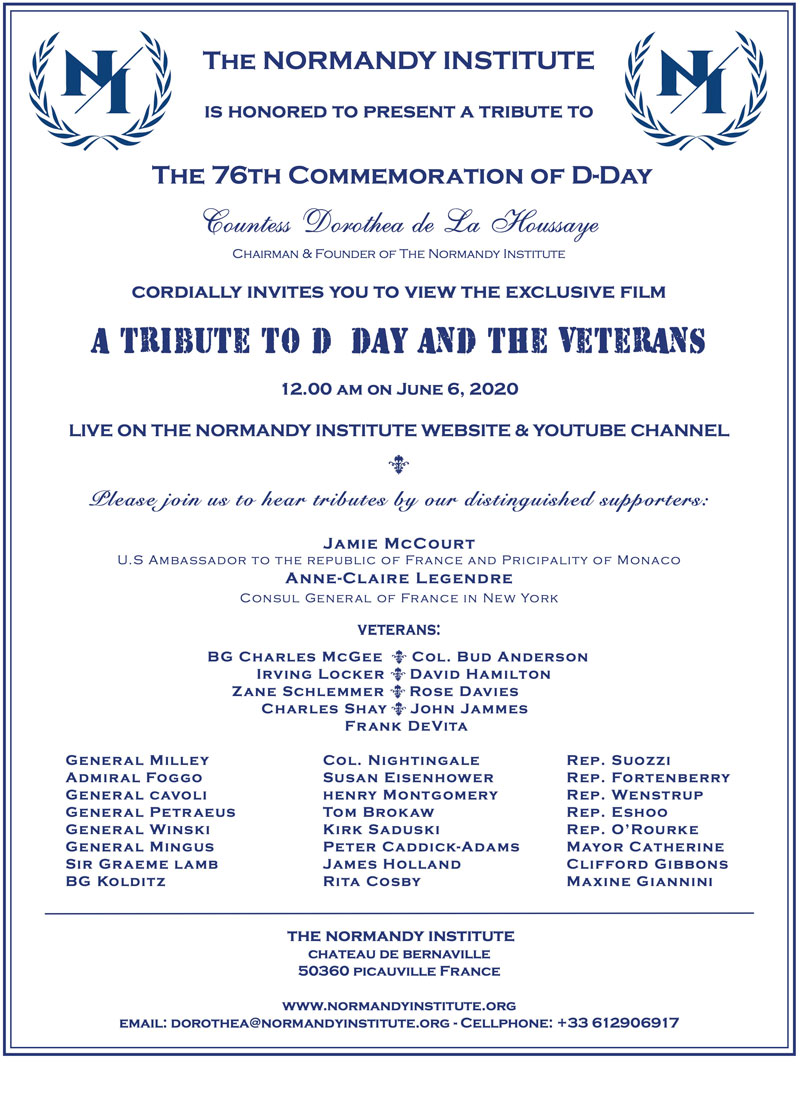 Due to the COVID-19 pandemic the 76th D-Day Commemoration ceremonies are at a strict minimum and the annual parachute jump has been cancelled.
To mark June 6, 2020, The Normandy Institute has invited a distinguished group of its supporters to pay tribute to D-Day, the veterans and the importance of the commemoration.
We are honored to announce that amongst the speakers are: The US Ambassador to France, Jamie McCourt, General Cavoli, Admiral Foggo, General Winski, General Petraeus, Congressmen Suozzi, Fortenberry and Wenstrup, Congresswoman Eshoo, Susan Eisenhower, Henry Montgomery, Beto O'Rourke, Tom Brokaw, Rita Cosby, Kirk Saduski, and seven WWII veterans.
It was a race against the clock but we are pleased to share this spontaneous tribute with all the supporters of the Normandy Institute which will go live at noon on June 6, 2020.
See the video below: