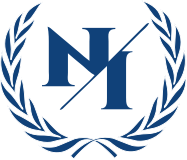 Curated by The Normandy Institute
We are working hard to establish our own Normandy Institute Video Channel. In addition, we offer you a carefully curated selection of original ideas and artistic expression on this page.
A Tribute to D-Day and the Veterans
The 76th Commemoration of D-Day
To mark June 6, 2020, The Normandy Institute has invited a distinguished group of its supporters to pay tribute to D-Day, the veterans and the importance of the commemoration.
We are honored to announce that amongst the speakers are: The US Ambassador to France, Jamie McCourt, General Cavoli, Admiral Foggo, General Winski, General Petraeus, Congressmen Suozzi, Fortenberry and Wenstrup, Congresswoman Eshoo, Susan Eisenhower, Henry Montgomery, Beto O'Rourke, Tom Brokaw, Rita Cosby, Kirk Saduski, and seven WWII veterans.
Below the full version, made public on Saturday, June 6 2020.
The military case for sharing knowledge
TED talk by General Stanley McChrystal
When General Stanley McChrystal started fighting al Qaeda in 2003, information and secrets were the lifeblood of his operations. But as the unconventional battle waged on, he began to think that the culture of keeping important information classified was misguided and actually counterproductive. In a short but powerful TED talk McChrystal makes the case for actively sharing knowledge.
There are People You Need to Know
Leaders in Action Society
The Leaders in Action Society was launched end of 2019. It is a platform of inspiring stories told in the first person through intimate and memorable conversations with some of the great leaders of our time – people whose occupations range from the corporate world to the arts, academia to sports, science to philosophy, politics to planet conservation. Their backgrounds and nationalities might diverge, but every single one of them embodies a true 21st century leader. These stories are made into compelling videos that can reach millions of people around the world, powering conferences in various cities, reflections and debates at schools and universities as well as special learning moments at corporations.
It is an ambitious and beautiful media project, with strong inspiration, education and training traits, designed to unleash the leader that exists inside each of us.
We chose a video interview with Alain de Botton, a philosopher of the modern times.
David Petraeus on Strategic Leadership
Interviews by the Belfer Center
Few military officers ever command international coalitions in combat operations. Fewer still do it twice. General (retired) David Petraeus commanded coalition forces in Iraq from February 2007 to September 2008, and in Afghanistan from July 2010 to July 2011.
A project group of the Belfer Center tried to distill from the depth of General Petraeus' experience his views on the role of the theater level commander, specifically from the perspective of strategic leadership: the link between policy and operations. Conducted over the 2014-15 academic year, the team worked with General Petraeus to draw out his views on strategic leadership in several interviews. The filmed version represents a distillation of this interaction.
The Belfer Center for Science and International Affairs is the hub of Harvard Kennedy School's research, teaching, and training in international security and diplomacy, environmental and resource issues, and science and technology policy.
Altering corporate leadership for the better
Paul Tudor Jones on "just" behaviour
Paul Tudor Jones II loves capitalism. It's a system that has done him very well over the last few decades. Nonetheless, the hedge fund manager and philanthropist is concerned that a laser focus on profits is, as he puts it, "threatening the very underpinnings of society".
In an earlier presentation  he outlined his planned counter-offensive, which centers on the concept of "justness." In this follow up TED talk he elaborates on what it means for a company to be "just".
In a quest for the meaning of "corporate justness" Paul Tudor Jones and his team surveyed 43,000 Americans to find out what matters to them. Among the issues that came up: Does a company pay its workers fairly? Does it protect employee rights? Does it make safe and reliable products? But as Tudor Jones shares in this spirited talk, that's just the start.
Next up: the "Just 100" index; an annual ranking of America's most just companies, specifically designed to alter the behavior of US corporate leaders for the better.
Join Our
Mailing List

Now
Become Part of The Normandy Institute and Stay Informed.