Dr. Gordon "Nick" Mueller – Legion of Honor
Dr. Gordon "Nick" Mueller was the driving force together with Stephen Ambrose behind the creation of the National WWII Museum in New Orleans. Dr. Mueller is currently the President and CEO of the Museum and has led the organization as chairman of the board from 1998 through its fundraising and construction of an ongoing 370 million dollar expansion.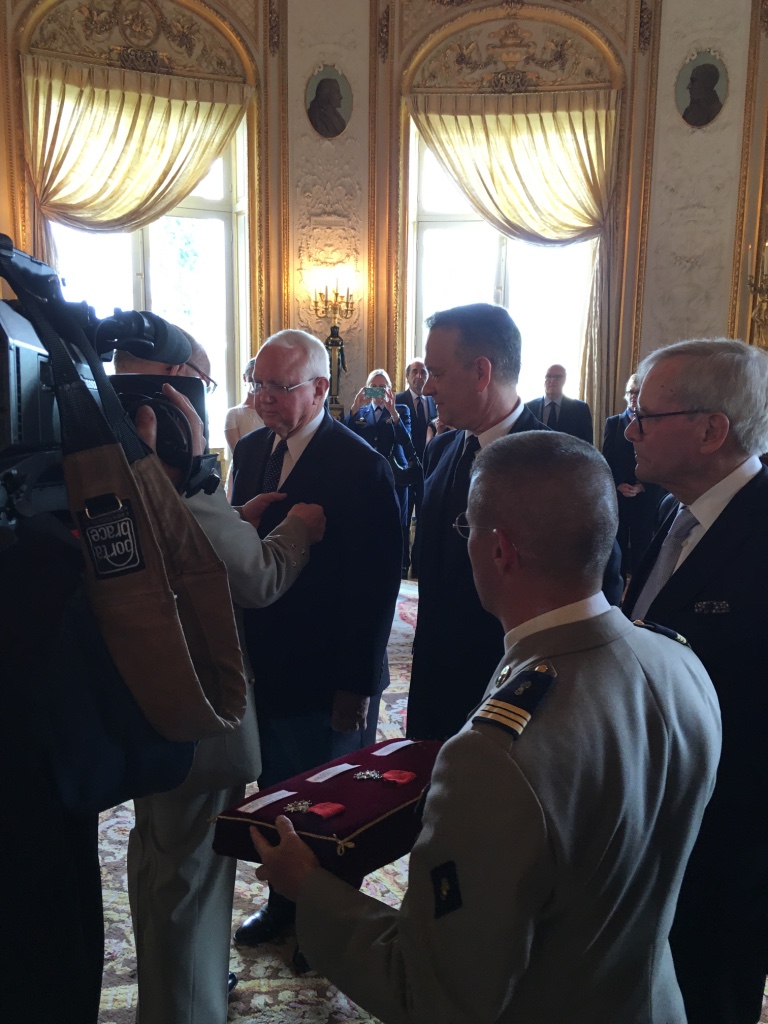 Dr. Mueller receiving the Legion of Honor from General
Georgelin in the salon of the Grand Chancellerie in Paris,
together with Tom Hanks and Tom Brokaw
On May 20, 2016, Dr. Mueller received together with Tom Brokaw and Tom Hanks, the French Legion of Honor in Paris. The three men were recommended by Countess Dorothea de La Houssaye for their outstanding contributions to the memory of WWII and in particular the Battle of Normandy.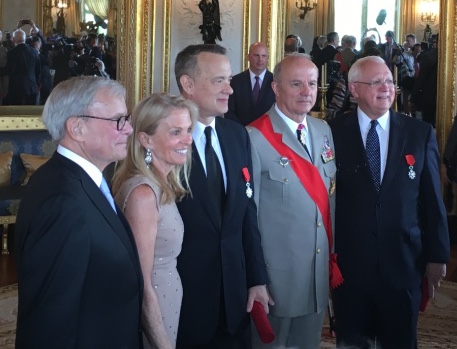 Tom Brokaw, US Ambassador Jane Hartley, Tom Hanks,
General Georgelin and Dr. Gordon "Nick" Mueller 
His good friend Stephen Ambrose, prolific author and historical consultant for the Stephen Spielberg film "Saving private Ryan", starring Tom Hanks, was also executive producer of the HBO mini-series "Band of Brothers". The mini-series, an 11 hour epic that ran over 10 parts was based on Stephen Ambrose's bestselling book. It tell the epic story of "Easy Company", part of the 506th Parachute Infantry Regiment of the 101st Airborne Division from D-Day to the capture of Hitler's Eagles Nest.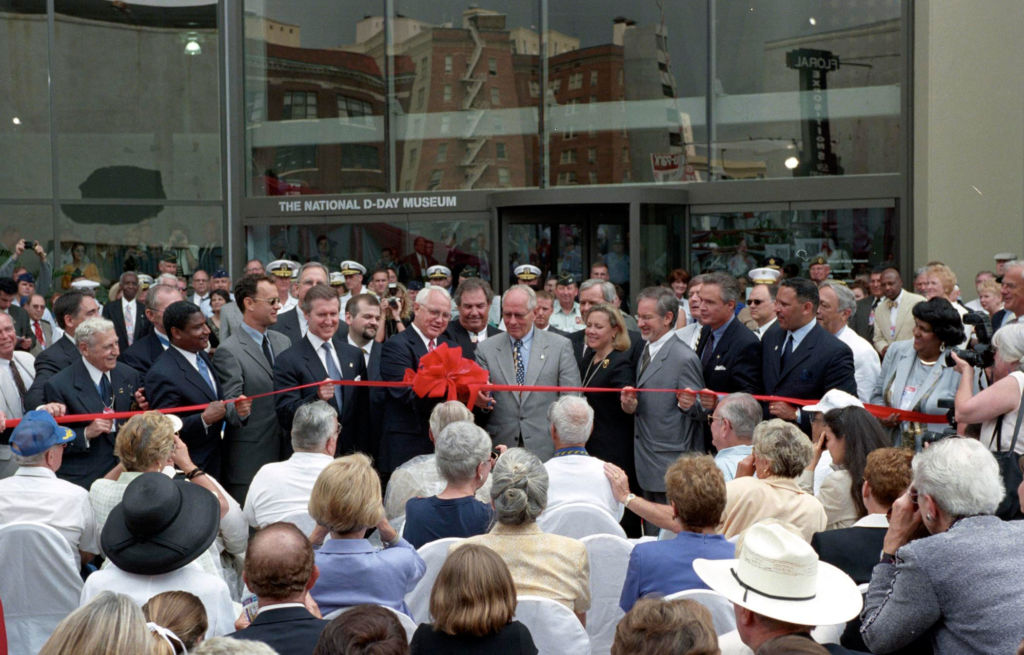 Tom Hanks – Nick Mueller – Stephen Ambrose – Stephen Spielberg
at the opening of the Museum in 2000
Stephen Ambrose' dream of a military history museum was realized when the National D-Day Museum was opened in June 2000 in New Orleans. Designated by the US Congress the museum became the National WWII Museum in 2003. After Stephen Ambrose's death in 2002 Dr. Mueller continued to build the museum. Stephen Spielberg and Tom Hanks have long been champions of the museum, advancing the museum's mission.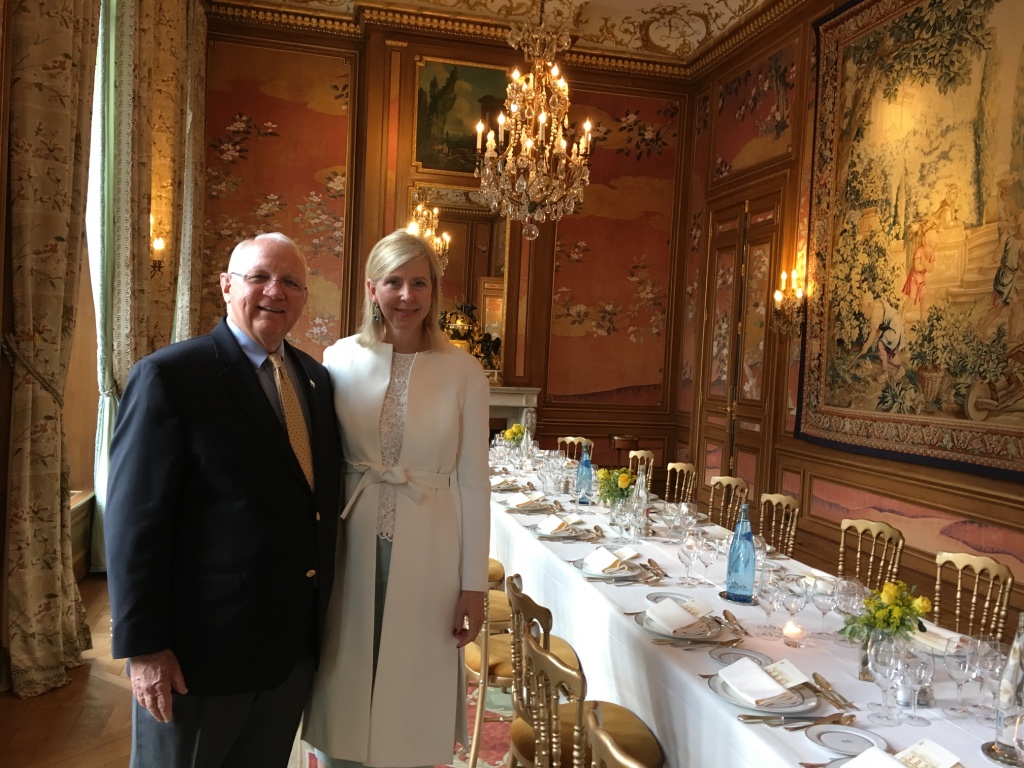 Nick Mueller and Dorothea de La Houssaye at the dinner honoring
Nick at the Cercle du l'Union Interalliée in Paris on May 19, 2016